Tenebrae Choir & Nigel Short (UK)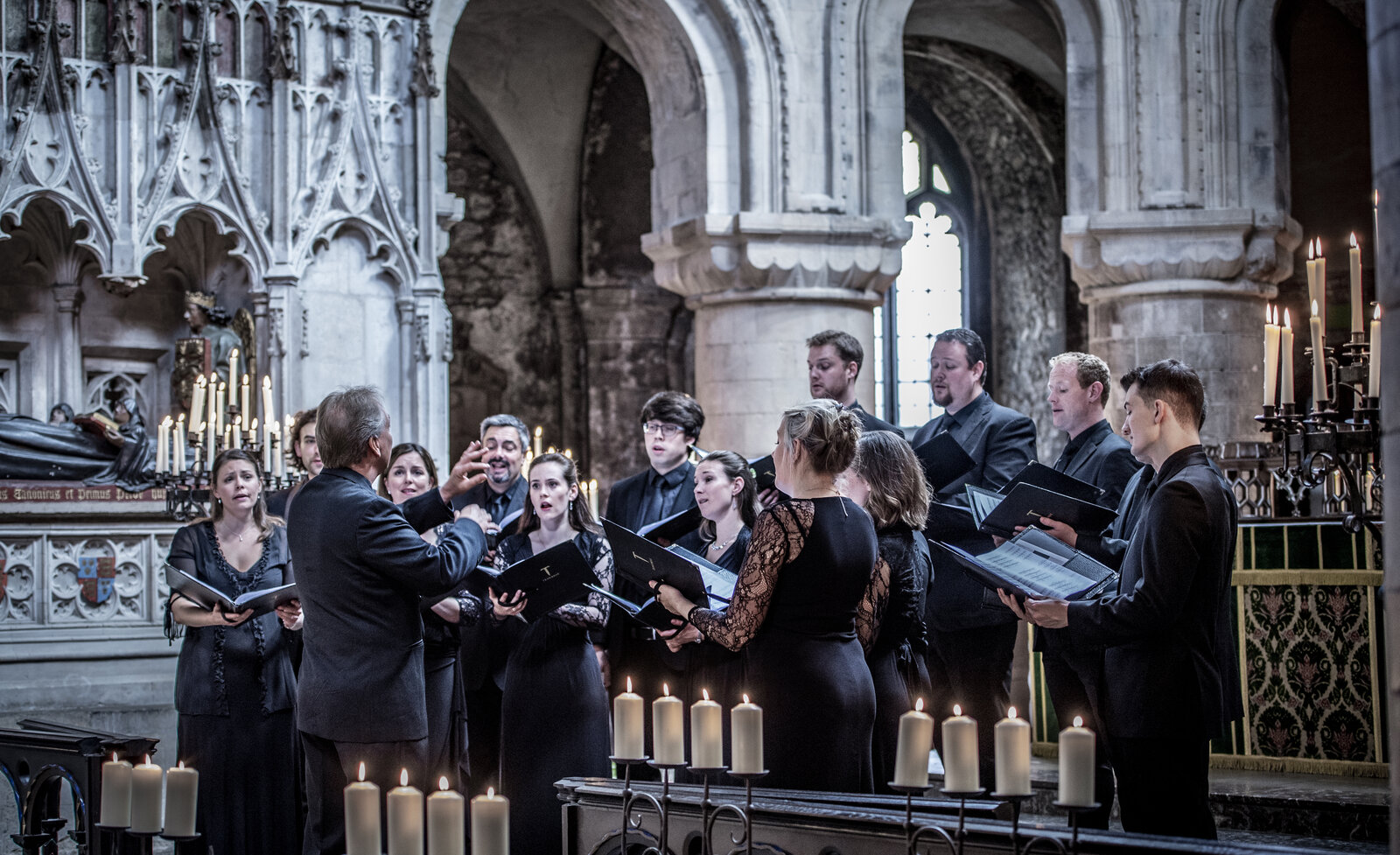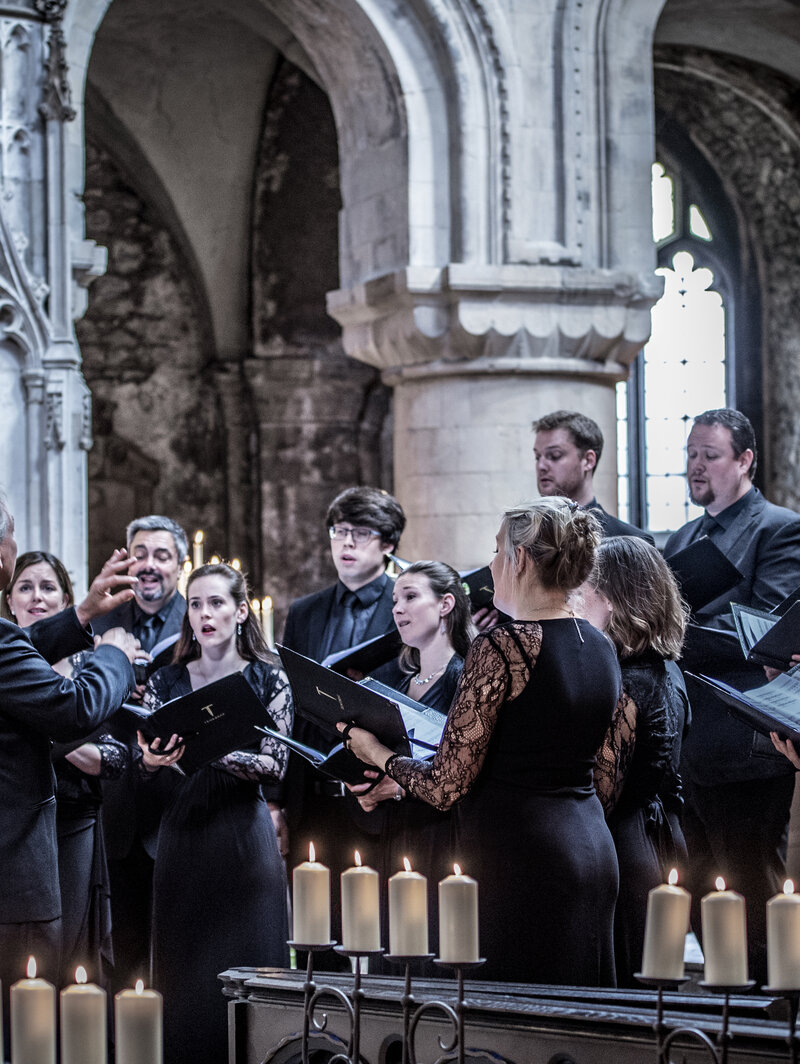 Concert
music
Information available in English
classical
Festive Shine
Fructus Labiorum
Described as "phenomenal" (The Times) and "devastatingly beautiful" (Gramophone Magazine), award-winning choir Tenebrae is one of the world's leading vocal ensembles, renowned for its passion and precision.
Under the direction of Nigel Short, Tenebrae performs at major festivals and venues across the globe, including the BBC Proms, Wigmore Hall, Elbphilharmonie Hamburg, Rheingau Musik Festival and Sydney Festival.
The choir has earned international acclaim for its interpretations of choral music from the Renaissance through to contemporary masterpieces, and has commissioned new music from composers including Judith Bingham, Joanna Marsh, Owain Park, Josephine Stephenson, Joby Talbot and Roderick Williams.
Tenebrae has enjoyed collaborations with some of the UK's leading orchestras, including the London Symphony Orchestra, Aurora Orchestra, the Academy of Ancient Music and Britten Sinfonia. The choir also undertakes regular session work, having contributed the vocals for Max Richter's Voices (2020), Jean-Jacques Annaud's Notre Dame brûle (2022), and blockbuster sci-fi movie Avatar: The Way of Water (2022) among others. Its extensive recording catalogue comprises a wide range of music on labels including Signum, LSO Live and Warner Classics, and has earned the choir two BBC Music Magazine Awards and a Grammy nomination.
Alongside its performance schedule, the choir runs a thriving Learning & Connection programme encompassing partnerships with Music Centre London and London Youth Choirs, Tenebrae Effect workshops with amateur choirs, and regular classroom singing for local primary schools through its Singing Schools initiative. Through its Associate Artist programme Tenebrae also provides talented young professional singers with vital experience and support in the early stages of their careers.
'Passion and Precision' are Tenebrae's core values. Through its continued dedication to performance of the highest quality, Tenebrae's vision is to inspire audiences around the world through dramatic programming, flawless performances and unforgettable experiences.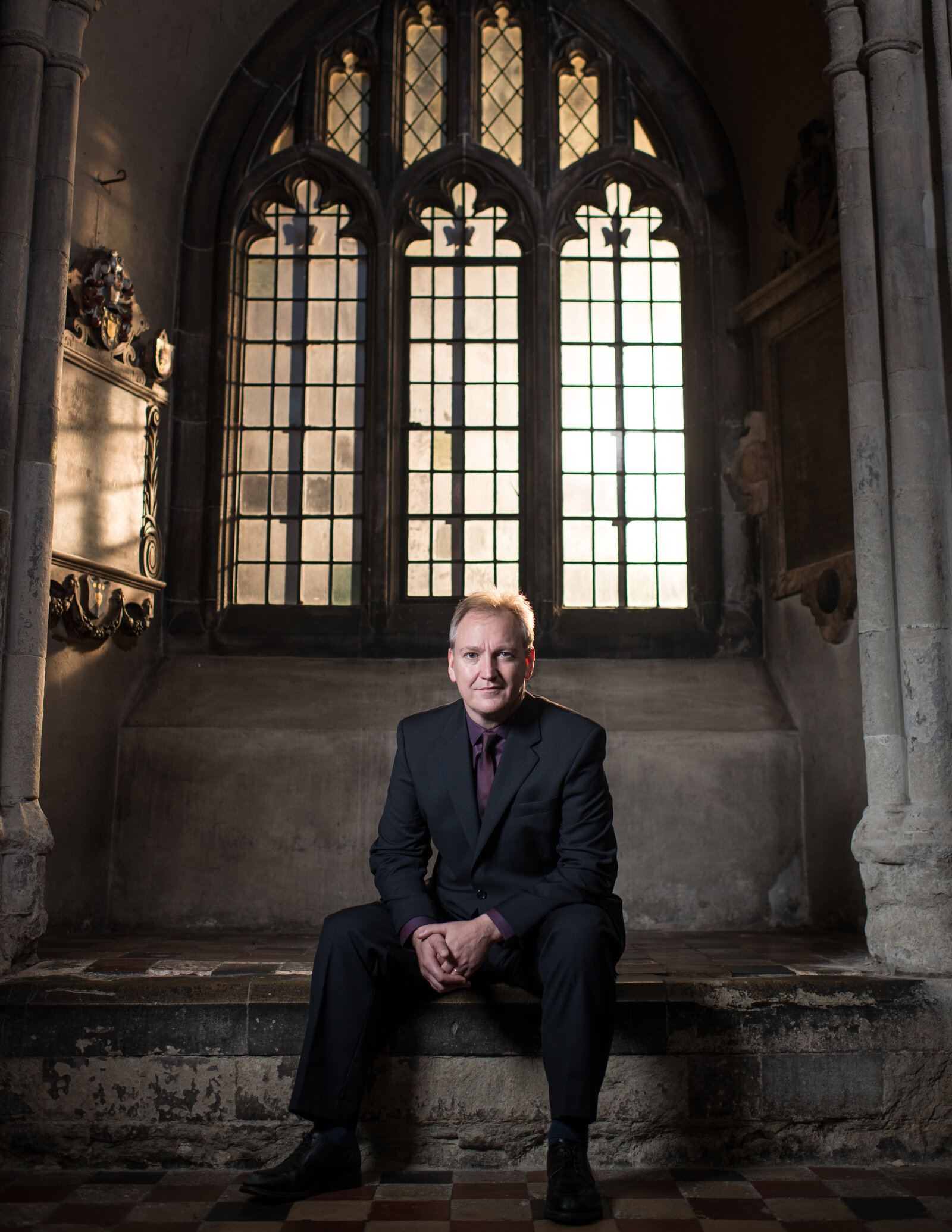 Award-winning conductor Nigel Short has earned widespread acclaim for his recording and live performance work with leading orchestras and ensembles across the world.
A former member of renowned vocal ensemble The King's Singers, in 2001 Nigel formed Tenebrae, a virtuosic choir that combines the passion of a cathedral choir with the precision of a chamber ensemble. Under his direction, Tenebrae has collaborated with internationally acclaimed orchestras and instrumentalists and now enjoys a reputation as one of the world's finest vocal ensembles. Nigel has conducted the choir at some of the world's most prestigious venues and festivals, including the BBC Proms, Wigmore Hall, Elbphilharmonie Hamburg, Rheingau Musik Festival and Sydney Festival.
To date, Nigel has conducted the majority of the UK's leading orchestras, including the Academy of Ancient Music, Aurora Orchestra, BBC Symphony Orchestra, Britten Sinfonia, English Concert, London Philharmonic Orchestra, London Symphony Orchestra, Orchestra of the Age of Enlightenment and Royal Philharmonic Orchestra. Other orchestral recordings include Mozart's Requiem with the Chamber Orchestra of Europe, and Nigel has also appeared as guest conductor with the BBC Singers, Leipzig's MDR Rundfunkchor and the Danish National Vocal Ensemble.
Nigel has vast recording experience having conducted for many of the world's major labels including Decca Classics, Deutsche Grammophon, LSO Live and Signum, as well as having contributed to a number of high-profile film soundtracks.
In 2018, he received a Grammy nomination in the category of 'Best Choral Performance' for Tenebrae's album of parts songs from the British Isles, 'Music of the Spheres'. As a Gramophone award-winning producer, Nigel works with many of the UK's leading professional choirs and vocal ensembles including Alamire, Ex Cathedra, Gallicantus and The King's Singers.
Programme
Adrian Peacock - Veni, veni
Joanna Forbes L'Estrange - O Antiphon Carol
Anon - There is no rose
Anon - Angelus ad virginem
Plainchant - O radix Jesse
Bruckner - Virga Jesse
Joanna Marsh - In Winter's House
Poulenc – Quatre motets pour le temps de Noël
INTERVAL
Arr. Pearsall - In dulci jubilo
Holst - In the bleak midwinter
Elizabeth Poston - The Apple Tree
June Collin - The Quiet Heart
Ben Parry - The Aldeburgh Carol
Francis Pott - Balulalow
Sweelinck - Hodie Christus natus est
Sally Beamish - In the stillness
Christopher Robinson - Rejoice and be merry
Arr. Humphris - Twelve Days of Christmas
Arr. Rathbone - Silent Night
The revenue generated from the tickets purchased during the Fructus Labiorum Classic Music Festival will be used in its entirety, in cooperation with the Integrated Institution for Family Support and Child Welfare of Veszprém, to provide free tickets to the ice and snow-doughnut rink of the Winter Garden for disadvantaged families in Veszprém and the surrounding area.
In addition to entrance tickets, it will also be possible to buy donation tickets - both online in advance and on the spot.