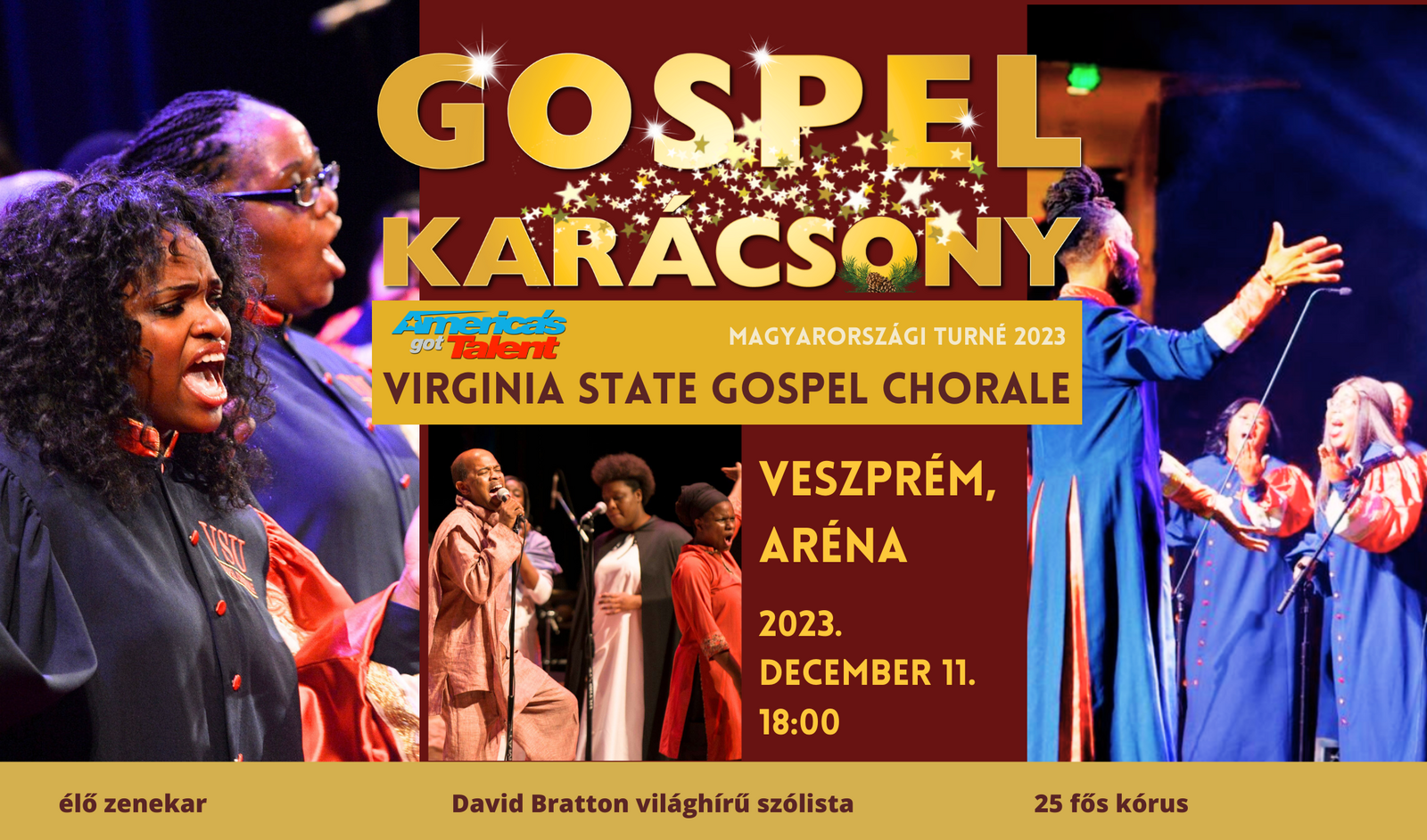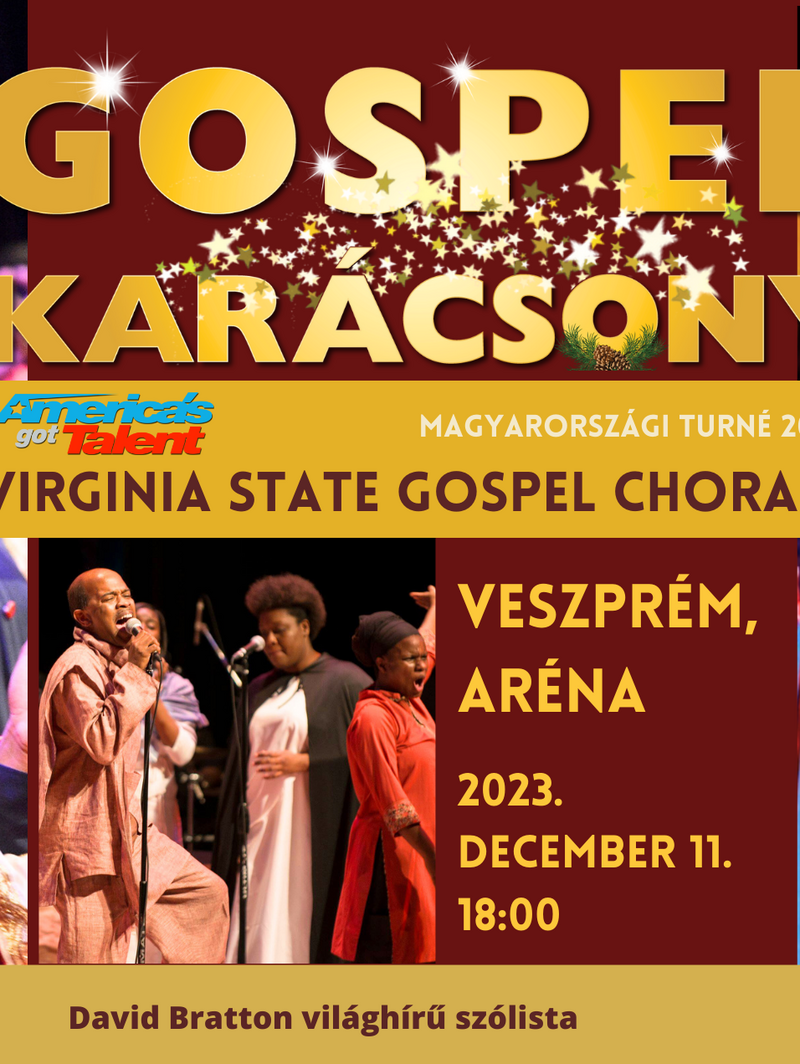 Veszprém
Family friendly
Event with volunteers
Information available in English
christmas
gospel
When it's Advent, it's time for another GOSPEL CHRISTMAS! This year, the enchanting voices of golden-throated singers will fill the Veszprém Arena in the Queen's City once again. On December 11, 2023, we invite the Veszprém audience to join us for a unique Christmas experience.
THE CHOIR MAY BE DIFFERENT, BUT THE EXPERIENCE IS THE SAME!
In 2022, we started the tradition of Gospel Christmas in Veszprém, and this year, another renowned gospel choir is coming to our city. Presenting the Virginia State University Gospel Chorale, finalists of America's Got Talent, who have rightfully gained popularity across the United States. Joining us for this extraordinary performance is the world-famous soloist, Grammy and Dove Award nominee, David Bratton, who led the Billboard Gospel chart for 10 weeks.
Who doesn't know the world-famous song "Oh Happy Day!" or hasn't seen the movie "Sister Act"? During the concert, in addition to timeless gospel, worship, and Christmas songs, they will also perform global hits in a gospel rendition, such as John Lennon's "War is Over," Whitney Houston's "I Love the Lord," or Hillsong's "Oceans."
The choir's director, Perry Evens, is also a choreographer, adding spectacular visual elements to the songs on the Veszprém Arena stage.
Virginia Gospel Chorale's notable awards:
First place in the Black Music Caucus Choir competition in New York in 2003
Audience award at How Sweet the Sound in 2012
Best Choir category at the Steve Harvey Neighborhood Awards in 2015
Twice performed at the Vatican Christmas concert during their European tours (2007, 2013)
Bring your friends and family, and let's get ready for the holidays together!
Enjoy the show!