Budapest Bach Consort - "Close thine Eyes and sleep secure"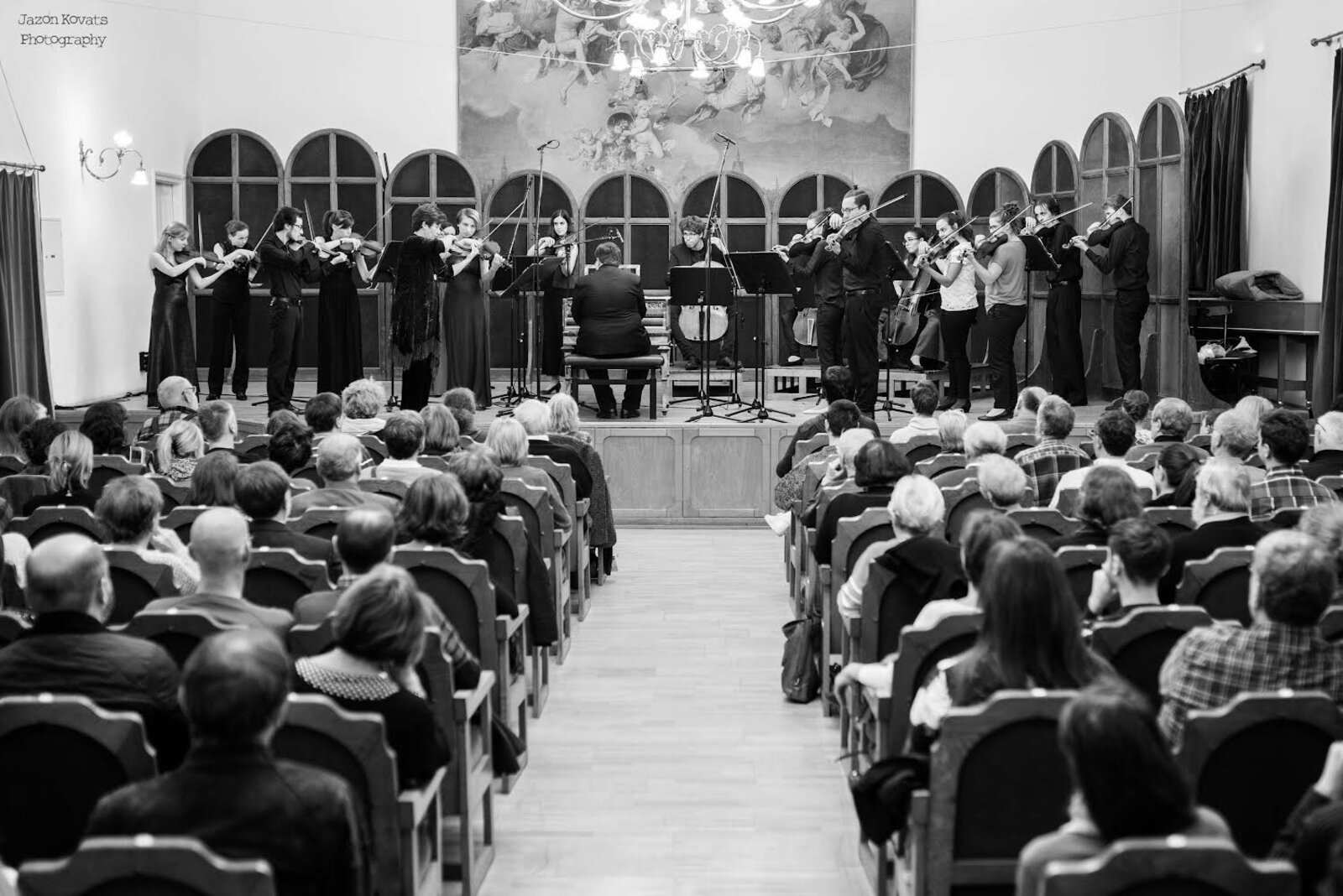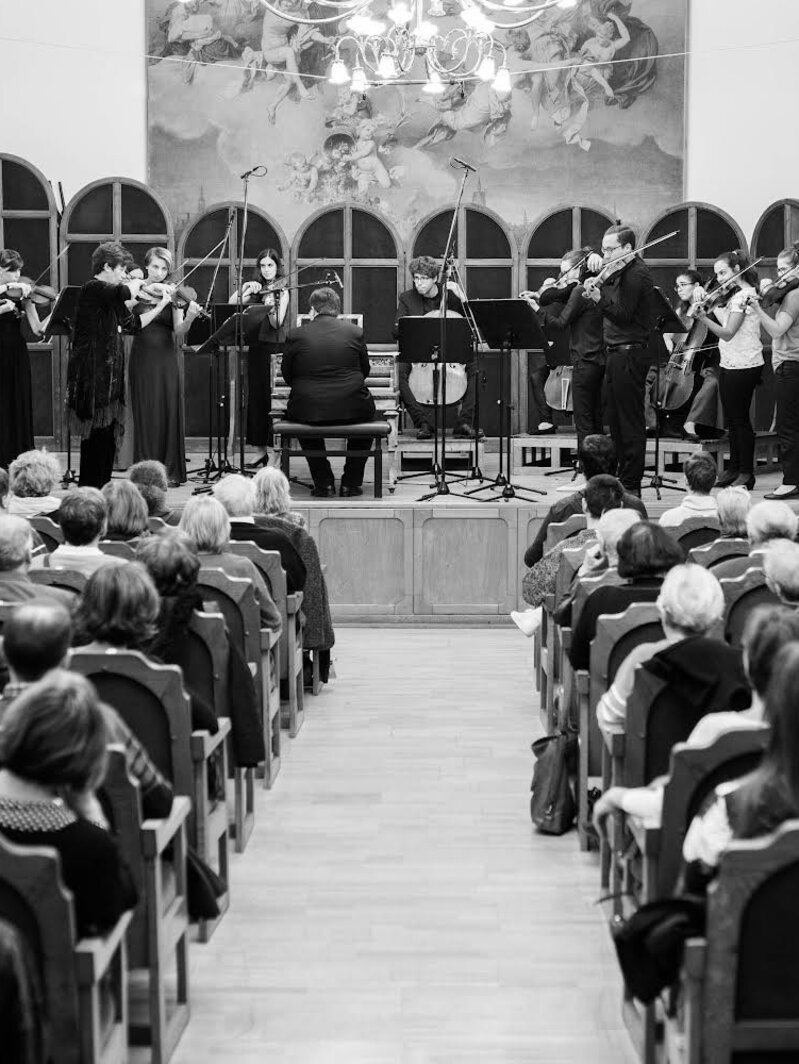 Concert
music
classical
Festive Shine
Fructus Labiorum
Budapest Bach Consort is an orchestra of outstanding young musicians playing period and authentic instruments, founded in 2009 by Augustin Szokos, the youngest conductor specialising in early music in Hungarian music at the time.
The ensemble's repertoire is based on 17th and 18th century European music, with a focus on their eponym Johann Sebastian Bach, George Frederic Handel and the music of 18th century London. In addition to their orchestral work, they also play an important role in chamber music, and hold masterclasses and lectures.
"Close thine Eyes and sleep secure"
An Evening with Henry Purcell
Part One:
g-moll triószonáta, Z.790
Close thine eyes and sleep secure, Z.184
How long, great God?, Z.189
h-moll triószonáta, Z. 802
In the black dismal dungeon of despair, Z.190
The Earth trembled, Z.197
g-moll triószonáta, Z. 806
Blessed is he that considereth the poor, Z.7
Part Two:
With sick and famish'd eyes, Z.200
c-moll triószonáta, Z.798
Lord, what is man, Z.192
Hosanna to the highest, Z.187
f-moll triószonáta, Z.800
In guilty night "Saul and the witch of Endor", Z.134
Thy way, O God, is holy, Z.60
Performed by:
Adriána Kalafszky - discant
Zoltán Megyesi - countertenor
Péter Molnár - tenor
Szélpál Szilveszter - bass
László Paulik, Ottilia Revóczky - violin
Lúcia Krommer - viola da gamba
Augustin Szokos - organ, artistic director
The revenue generated from the tickets purchased during the Fructus Labiorum Classic Music Festival will be used in its entirety, in cooperation with the Integrated Institution for Family Support and Child Welfare of Veszprém, to provide free tickets to the ice and snow-doughnut rink of the Winter Garden for disadvantaged families in Veszprém and the surrounding area.
In addition to entrance tickets, it will also be possible to buy donation tickets - both online in advance and on the spot.