Veszprém and classical music - Plans for 2023
Veszprém. The city of Queens. The city of festivals. The City of Music. A city that holds countless honours, and this year it also holds the title of European Capital of Culture. The 2023 ECoC programmes will be implemented in thematic clusters with music as one of the key elements. An important component of the Music/City cluster will be classical music and the music festivals that will be organised around it.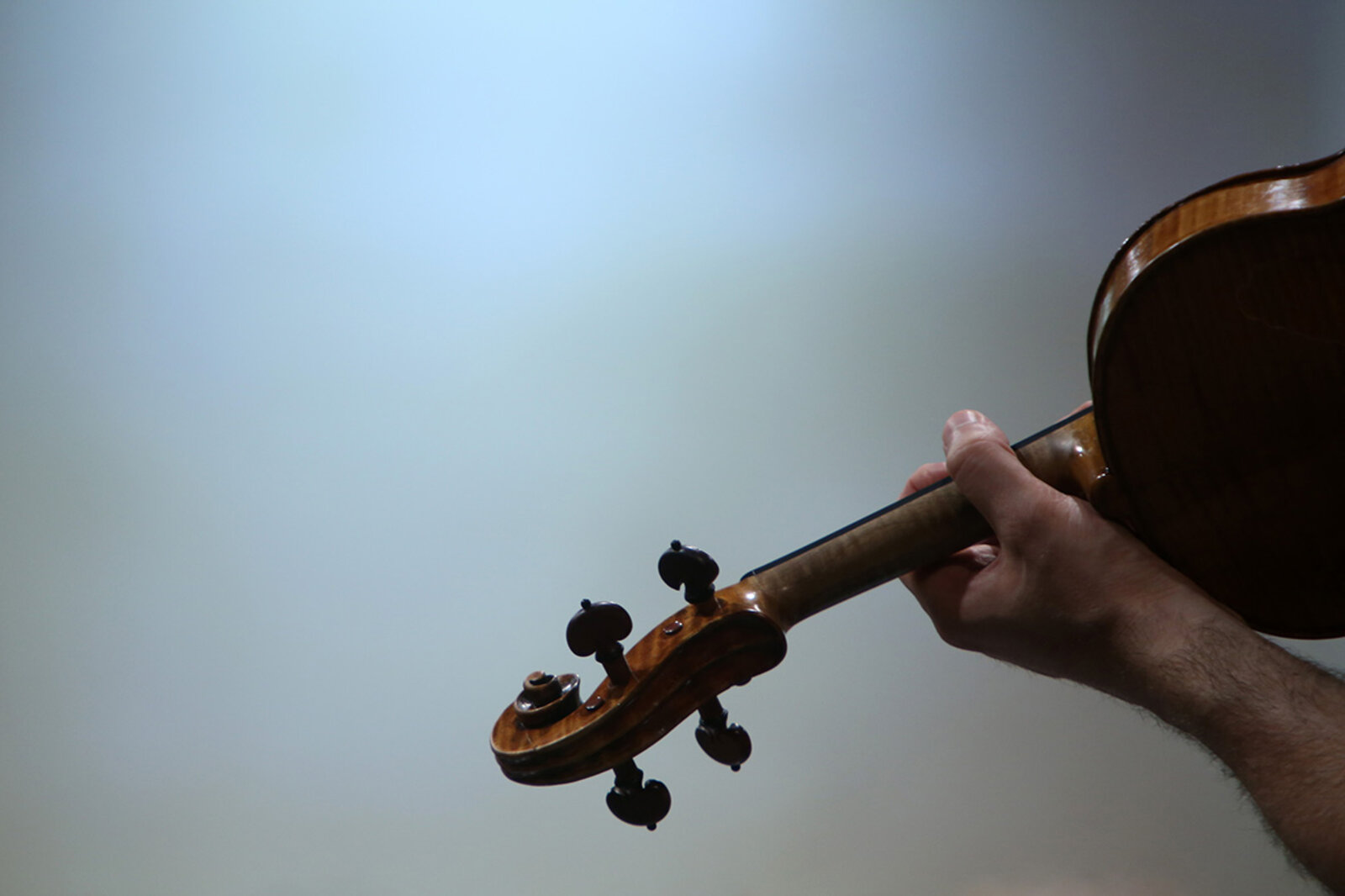 Pál Vikman, ECoC VEB2023's classical music programme manager, has had music in his life since childhood, and currently works as a voice teacher and leader of Orlando Ensemble in Veszprém. As a native of Veszprém, he attaches great importance to the promotion of the city, especially from a musical point of view. "For those who are born around Lake Balaton, the region will always be an unforgettable and defining experience. I am also very attached to it, especially to Veszprém. I don't think there is a person who, if he or she leaves the city for whatever reason, would not be happy to return to this beautiful environment, which is perhaps exceptional at a national level."
Famous choirs of Veszprém
- so Pál begins his introduction to the city's musical life. We have also learnt that the Mixed Choir of Veszprém City and Liszt Ferenc Choral Society were the first choirs in the history of Veszprém that still exist today and continue to play a significant role. The former was founded by István Zámbó, the latter by Kálmán Kollár, under whose direction both choirs won numerous international choir competitions. With their choirs, they had the opportunity to take the city's reputation out into the world. "Sadly, they are both now deceased, but their legacy has survived and a music history series will soon be launched on their life's work and musical legacy. It is a legacy that has profound relevance for young people today."
Every year, the Mixed Choir of Veszprém City prepares a special event, e.g. the Meeting of Hungarian Choirs or the Meeting of Carpathian Basin Choirs. Next summer, Song Valley, also known as the Festival of Singing Hungary, will be a major four-day event with a long list of international and Hungarian choirs.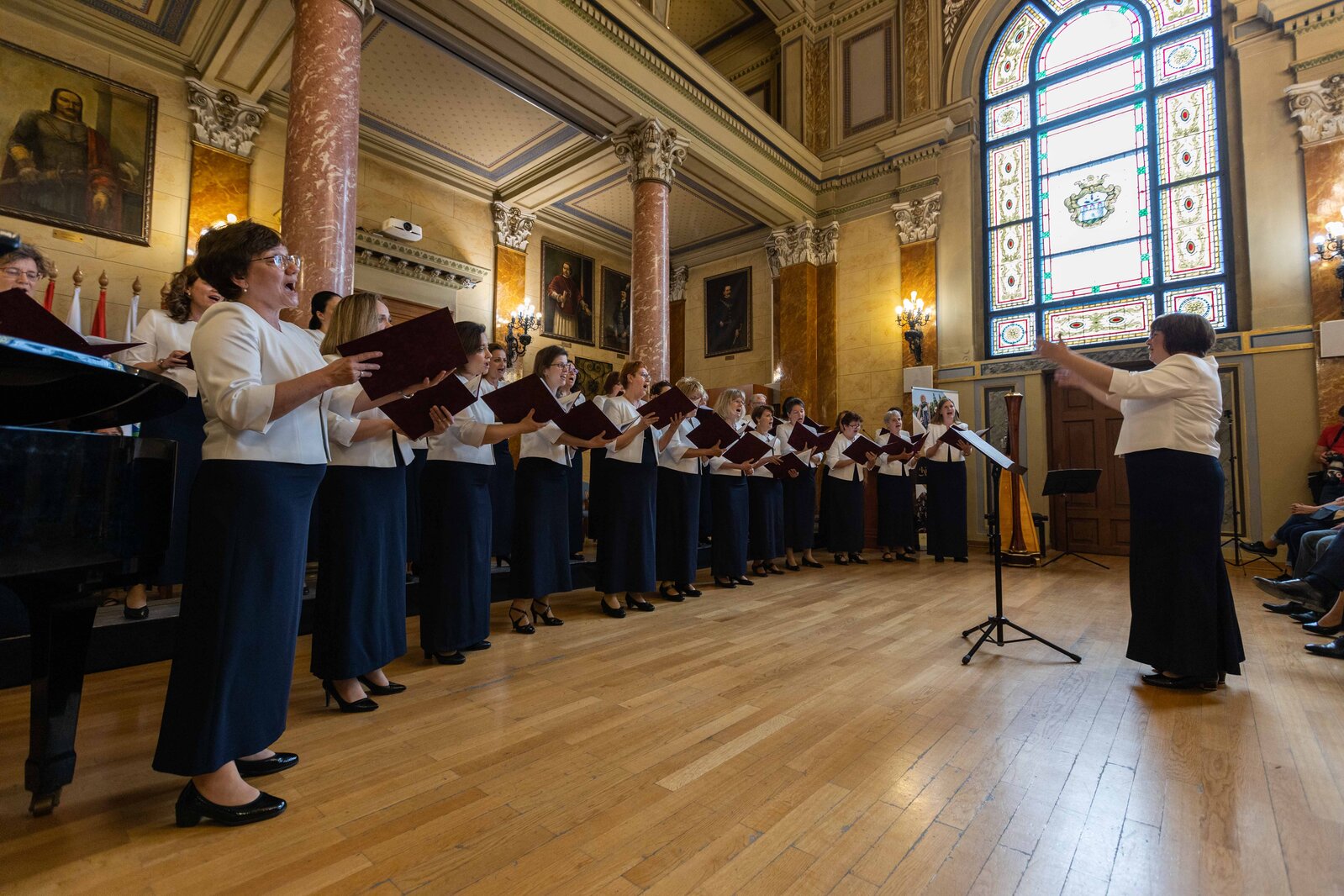 High quality musical education
According to Pál, the musical education of children is particularly important, in which the now sadly discontinued Dohnányi Ernő Secondary School for Music used to play an important role, but the recently established Hangár ( a pun on hangar/flood of sounds) Popular Music Centre also makes an outstanding contribution to the field.
Diverse musical life
In Veszprém, a classical music season ticket series is also available for Hangvilla (a pun on tuning fork/villa of sounds) concerts and concerts by Mendelssohn Chamber Orchestra. The leader of Mendelssohn Chamber Orchestra, which has a history of almost forty years, is Péter Kováts, whose name is certainly not unknown to music enthusiasts in Veszprém, as he also plays in Auer Trio.
Pál also mentions participation in the Brusznyai Memorial Concert with Mendelssohn Chamber Orchestra. Árpád Brusznyai was a martyr of the 1956 revolution in Veszprém, and has been commemorated every January for almost thirty years by the Brusznyai Foundation. Mendelssohn Chamber Orchestra and the Brusznyai Oratorio Choir conducted by Péter Kováts perform at the memorial concert.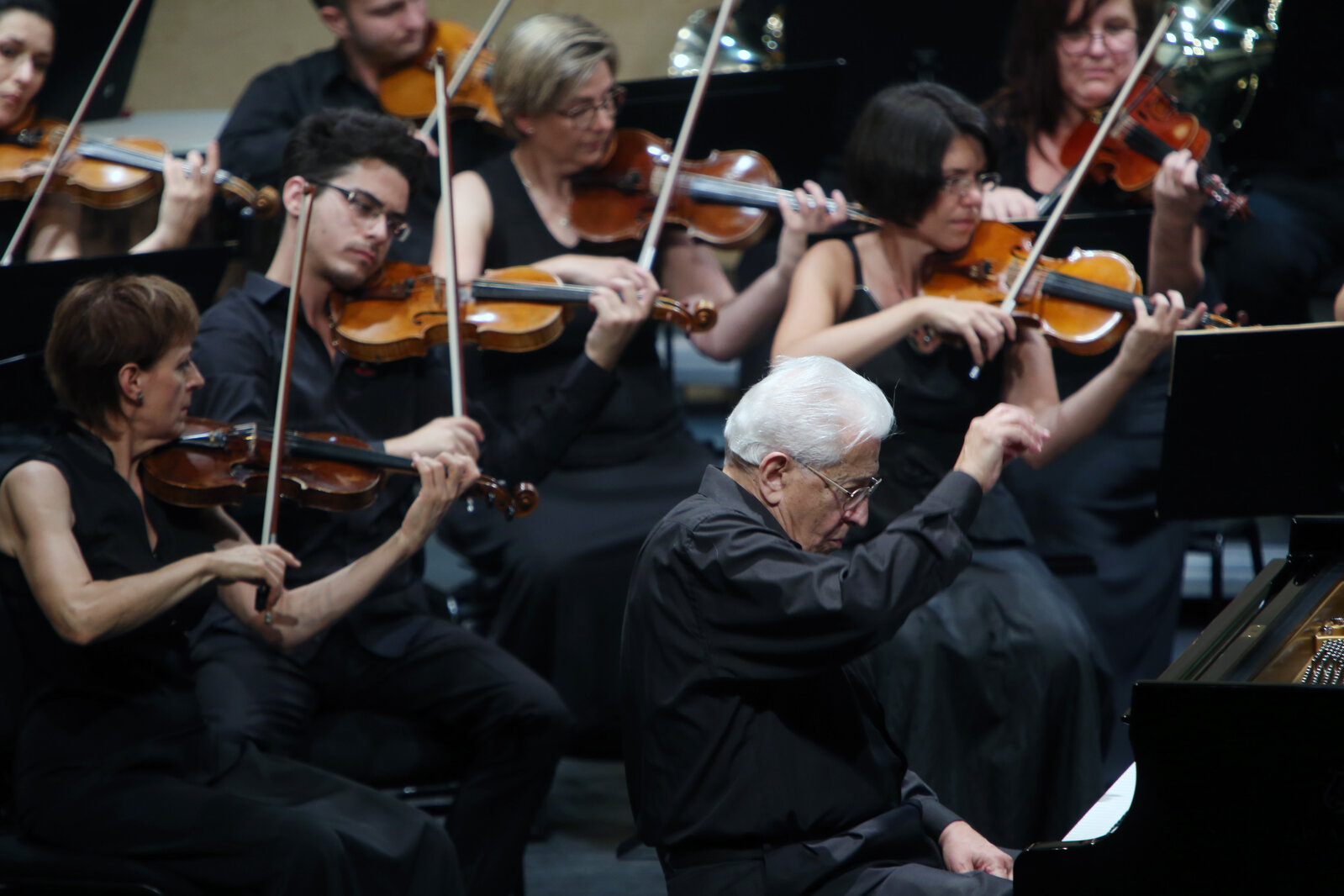 A series of internationally renowned music events: Auer Festival
Péter Kováts and Mendelssohn Chamber Orchestra are not only renowned for the quality of their artistic work, their concerts in Veszprém, Budapest and other venues in Hungary as well as their European and American tours: since 2015, they have been organising the international Auer Festival in Veszprém every year, at the beginning of August, as a tribute to the world-famous violinist Leopold Auer, who was born in Veszprém.
As we have learned from Péter, one of the main goals of the festival is to bring to Auer's hometown world-famous artists who are key figures in the international concert scene, and make the international music world aware that Leopold Auer, one of the most influential teachers of 20th century violin music, was Hungarian, born in Veszprém, and it was here that he received the initial support for his uniquely successful career.
In the past years, festival audiences could already hear Gidon Kremer, Maxim Vengerov, Vadim Repin, Mischa Maisky, the Borodin String Quartet, Yuri Bashmet, Vadim Gluzman, Zoltán Kocsis, Kristóf Baráti, Erika Miklósa, Péter Frankl, Tamás Vásáry, Barnabás Kelemen, among others, Dezső Ránki, Keller Quartet, Kodály Quartet, Auer Trio, as well as jazz and popular musicians Mark O'Connor, Gilles Apap, Kálmán Oláh, Mihály Borbély, Roby Lakatos, Aleksey Igudesman, Jánoska Ensemble, Klezmatics, Félix Lajkó and János Balázs.
Auer Academy, an international masterclass series, which operates as part of the festival, will also offer concerts for young emerging musicians.
In 2023, the festival will also be introducing new features, including new chamber music, chamber opera, contemporary music and special mulitdisciplinary art sections in the spring, autumn and winter seasons, as well as new venues across the region, although Veszprém will remain the main location of the festival.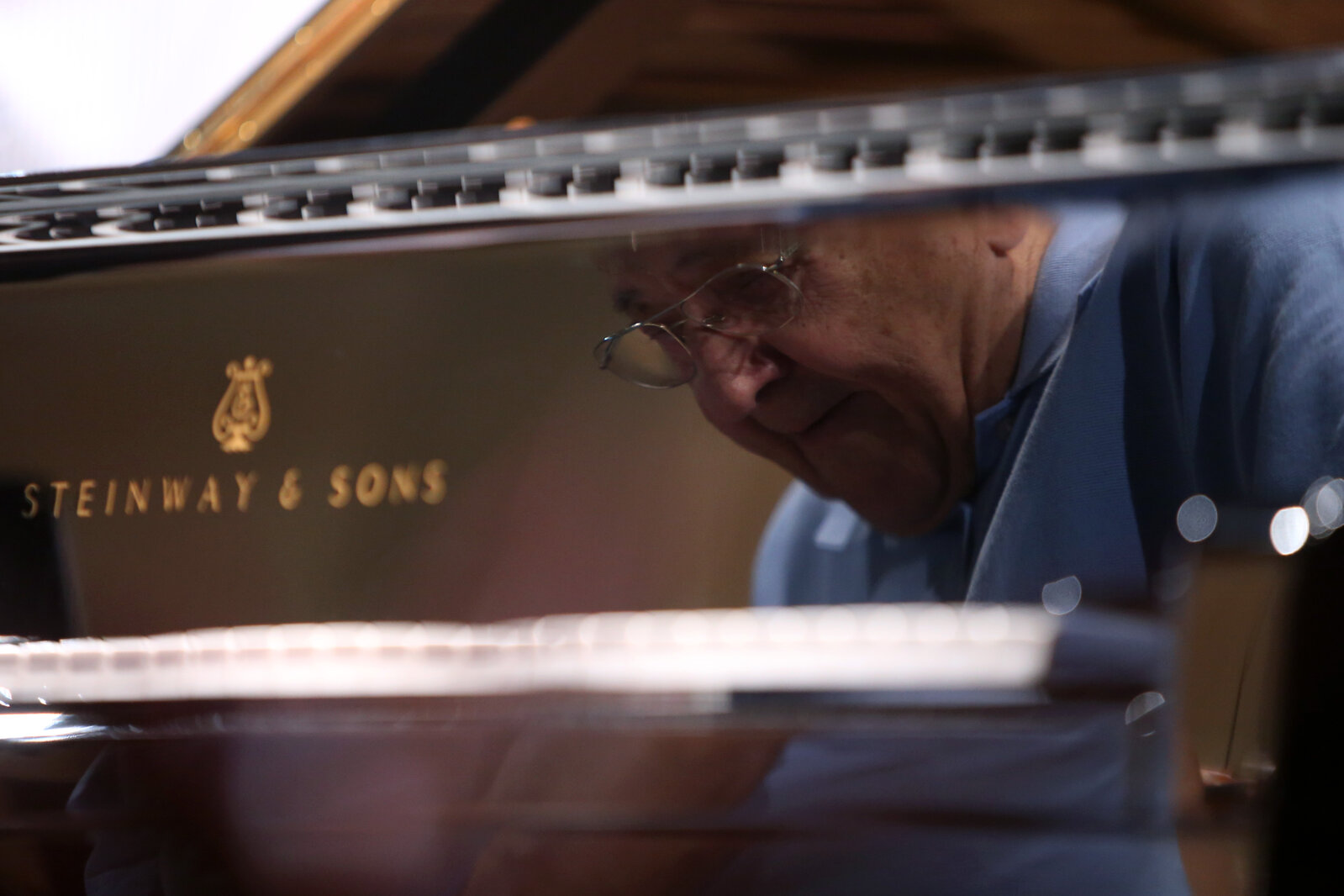 Where silence also plays an important role: Veszprém Early Music Days
Since 2013, Veszprém Early Music Days have been held every summer for a week in the city, featuring chamber ensembles and small vocal groups that bring the musical legacy of the early music movement to life. The festival was launched nine years ago by lutenist Csaba Nagy and later taken over by Orlando Ensemble. The concerts will be held in the Church of St. Augustine in Balatoncsicsó, the Benedictine Abbey in Tihany and the ruined Jesuit church in Veszprém Valley.
In recent years, Veszprém Street Music Festival has been organised almost simultaneously with the Street Music festival, which, according to Pál, creates a strange bipolar musical milieu in the city. "Veszprém Street Music Festival is characterised by the summer bustle and popular music, while the classical music concerts of the Veszprém Early Music Days lure people into a more relaxed, quiet green environment. So Veszprém offers something for those who want to enjoy louder music and entertainment as well as a quieter and more relaxing musical experience."
By early music we mean the pre-Romantic era: from Gregorian chant to the 19th century, including Beethoven, Mozart and the entire Baroque period.
A thousand shades of music: Chaconne Festival
Chaconne Festival will debut in October 2023 as one of the biggest musical events of VEB2023 ECoC, but the audience could already get a taste of it on 11th November at the Veszprém in the House event in the Hungarian House of Music. Where, Pál says, the festival will feature internationally renowned performers alongside the greats of the Hungarian music scene and will essentially be organised around two main aims and messages.
One is quality itself, since the word chaconne immediately conjures up in the minds of most musicians the last movement of Johann Sebastian Bach's Partita in D minor for solo violin, which is a sort of concept in the music world. "This work is of a very high standard in every respect and has a defining power among those who know it. In organising this event, we have focussed on this masterpiece so that, however unattainable Bach's creative heights may seem, it will always remind us of what music is capable of and what the musician, or indeed any creative or performing artist, is called upon to do. "
In addition, chaconne is a musical form that spread during the Baroque period and was very popular. As Pál puts it, the chaconne form is characterised by the duality of constancy and constant change, a universal principle. It is no coincidence that it was used in the Baroque period in practically every genre, from opera to sacred music to contemporary popular music. Why not do the same in our own time?