Dafna Talmor is debuting with her new site-specific installation in June at House of Arts, Veszprém
This summer will be an extremely busy period in the life of House of Arts in Veszprém as they are planning several interesting exhibitions for visitors. As part of their BALATON EYE photography artist-in-residency programme, artists will reflect on the unique landscape of the region organized by the European Capital of Culture project. Dafna Talmor is one the artists who has visited the Veszprém-Balaton region recently as part of her research. We have asked her about art, experiences and about the upcoming exhibition as well.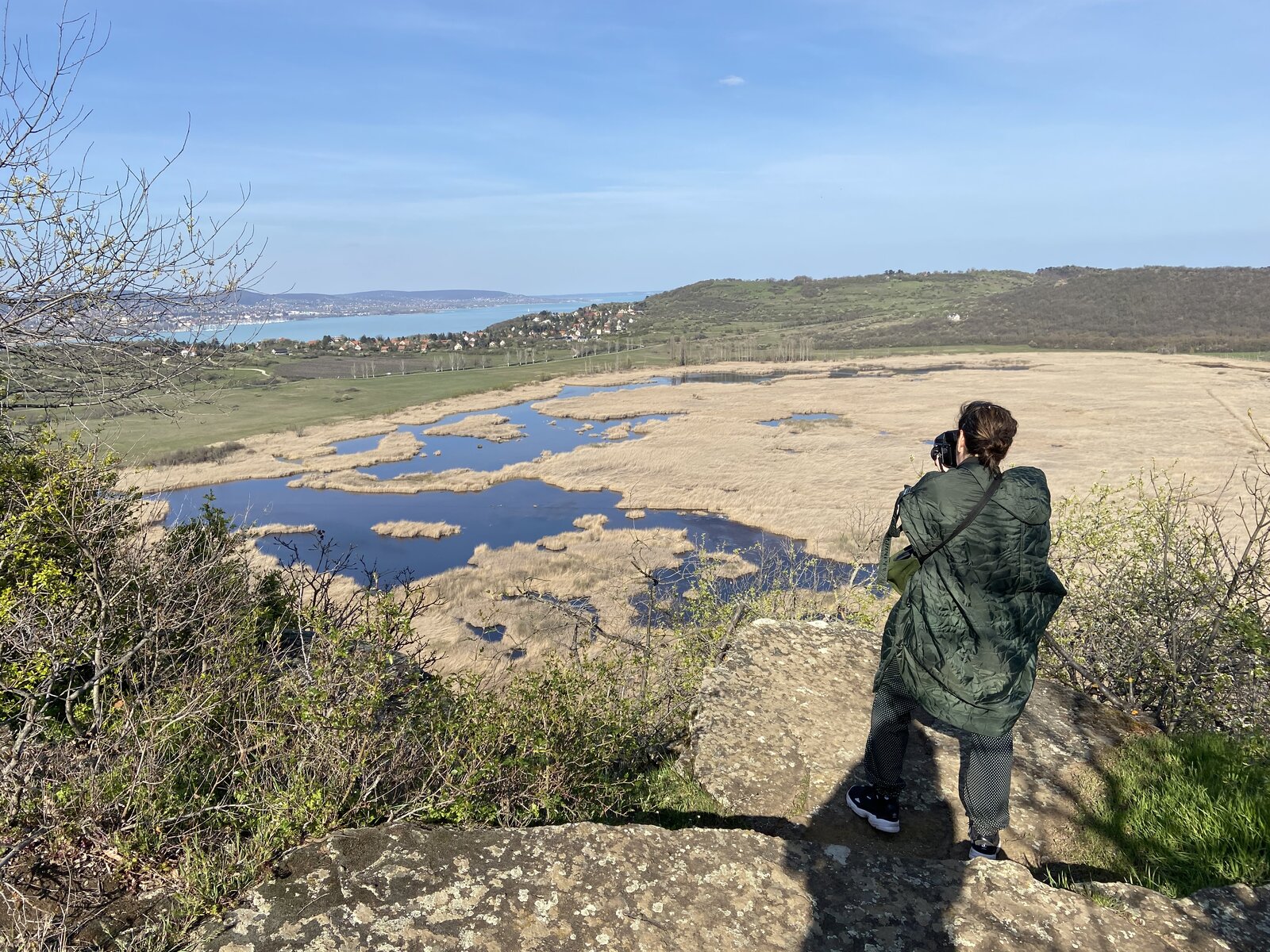 At first, could you tell us some words about yourself? How photography came into your life?
I'm an artist and lecturer based in London. I was born in Tel-Aviv, raised in Venezuela and have lived in London since the late 90s, when I moved there to study Fine Art at Goldsmiths College. Although the course was interdisciplinary, I found myself primarily using photography during my BA, so I went on to do my MA in Fine Art Photography at the Royal College of Art. Photography has always been at the core of what I do, even though my practice has also included video, events, publications, collaborations and spatial interventions.
Your main project is named Constructed Landscapes. What it is about?
I've been working and focusing on my ongoing series Constructed Landscapes since 2009, which coincided with setting up and running a shared colour darkroom in east London, with a friend I met while studying on my MA at the RCA. The work revolves around experimentation in the darkroom and consists of three volumes to date. Initially, it involved combining two medium format negatives that had been shot across different locations, and collaging one element from one layer of negative, to create a hybrid imaginary space. In 2014 the process shifted to focusing on reconfiguring one location and conflating multiple perspectives, by using fragments of negatives shot on the same roll of film, to construct an image. The most recent work has shifted further, by breaking the traditional format of a photographic frame, splitting the frame into diptychs, triptychs and producing 3D objects. The process of constructing the negatives is very lo-fi and involves basic tools such as a scalpel, tape, tweezers and a permanent marker. It's a bit surgical and forensic, as it's done on such a small scale, with only the contact sheet as a visual reference. What all volumes have in common is that anything that is very obviously human-made is what tends to be cut out initially from the negatives.
How did it become a project?
For many years I'd been shooting primarily in interior spaces. I felt I needed the limitations an interior space provides but there was always a reference to the outside space, to the view. From 2003 to 2009 I had been shooting landscapes whenever I travelled – when I went home to Israel where I was born, to Venezuela where I was raised, to the United States where my sister lives and any time I travelled around the UK, where I've lived for over 20 years, I took my camera with me. There was something about going away with this transportable object, which enabled me to 'take' these places with me. I didn't know why I was doing it; I just felt a compulsion to take pictures. When I came back to the studio, and looked at the contact sheets, I was always disappointed with the images – they weren't really doing anything very interesting in themselves. But I kept taking pictures. There was a sense of urgency in taking them and then a disappointment that followed. It dawned on me that perhaps the way I could make use of them and turn that frustration into something productive was by making interventions directly onto the negatives. The personal archive of medium format negatives I had accumulated became the source material for the project.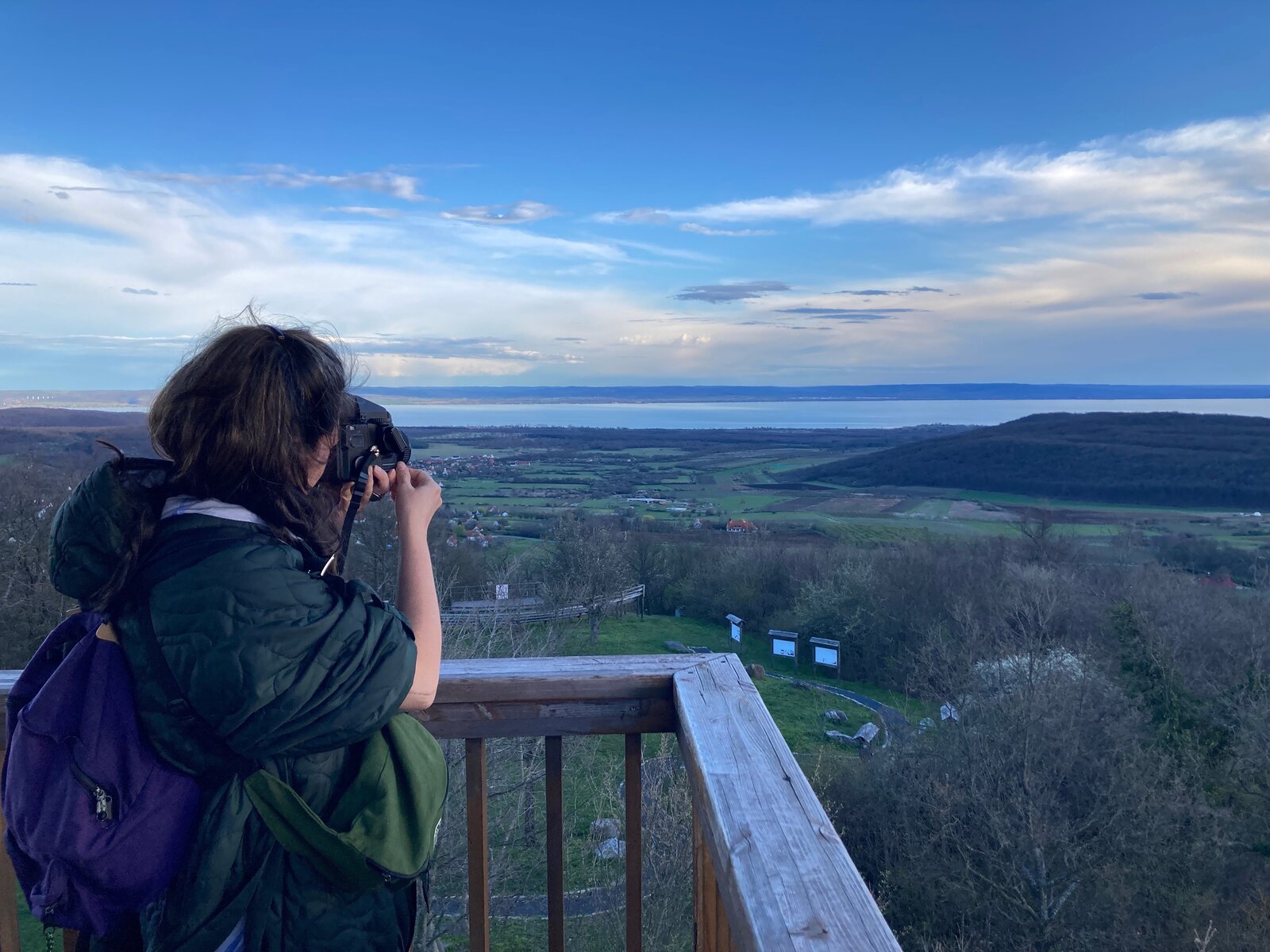 What about the collaboration with the European Capital of Culture project? You are among the artists of the AIR programme and going to have an exhibition opening on the 29th of June.
I was invited by the curator Claudia Küssel. She'd come across my work through a monograph based on the Constructed Landscapes series that I published in 2020 with Dutch publishers Fw:Books. We then met personally through a solo show I had at TOBE Gallery in Budapest in 2022, a gallery I'm represented by. The gallery had approached Claudia to be in conversation with me at QContemporary, to coincide with a group show Stories We Live With - Selection from the Somlói–Spengler Collection that I was taking part in at the same time. An invitation to spend time exploring the Veszprém-Balaton region, and to make works directly in response to the area followed. She very rightly felt that I would be intrigued by the varied landscapes, known for its fascinating and geological volcanic history. As bodies of water in combination with geological formations are central elements in my Constructed Landscapes series, it was an ideal fit for my practice.
As far as I know you have visited Hungary recently to do some research.
Yes, I was in Hungary for about three weeks from the end of March until mid-April and spent about two weeks exploring and shooting in the Veszprém-Lake Balaton region. As I haven't driven for a long time, my sister, Ruti Talmor - an academic based in the United States - joined to assist me with driving, research and documentation of the process. We were based in Veszprém and covered a lot of ground exploring an incredible range of locations and landscapes focusing on the north part of the lake, in the Balaton Uplands National Park area.
What were the expressions and experiences of the trips?
Last summer, in August, I had already been in the region for a brief visit; it was just a two-day trip to do some initial research to get a better sense of the area. Although I had been to Budapest multiple times over the last few years due to previous exhibitions at TOBE Gallery, I had never been to the Veszprém-Balaton region before. At that time, Claudia and I visited a few sites together so I could get a taste of the area. The trip was incredibly inspiring; I was very excited about coming back in the spring to spend a proper amount of time to get a much deeper experience of the region. On this recent visit, I thoroughly enjoyed taking photographs in about 16 locations. They were all breathtakingly beautiful so it's very hard to choose favourites. However, some of them included Úrkút Paleokarst Nature Reserve, Római Fürdő in Bakonynána, the nature trails of the Tihany Peninsula, the Basalt Organs in Kisapáti, Hegyestű and the shores (and views) of Lake Balaton, of course!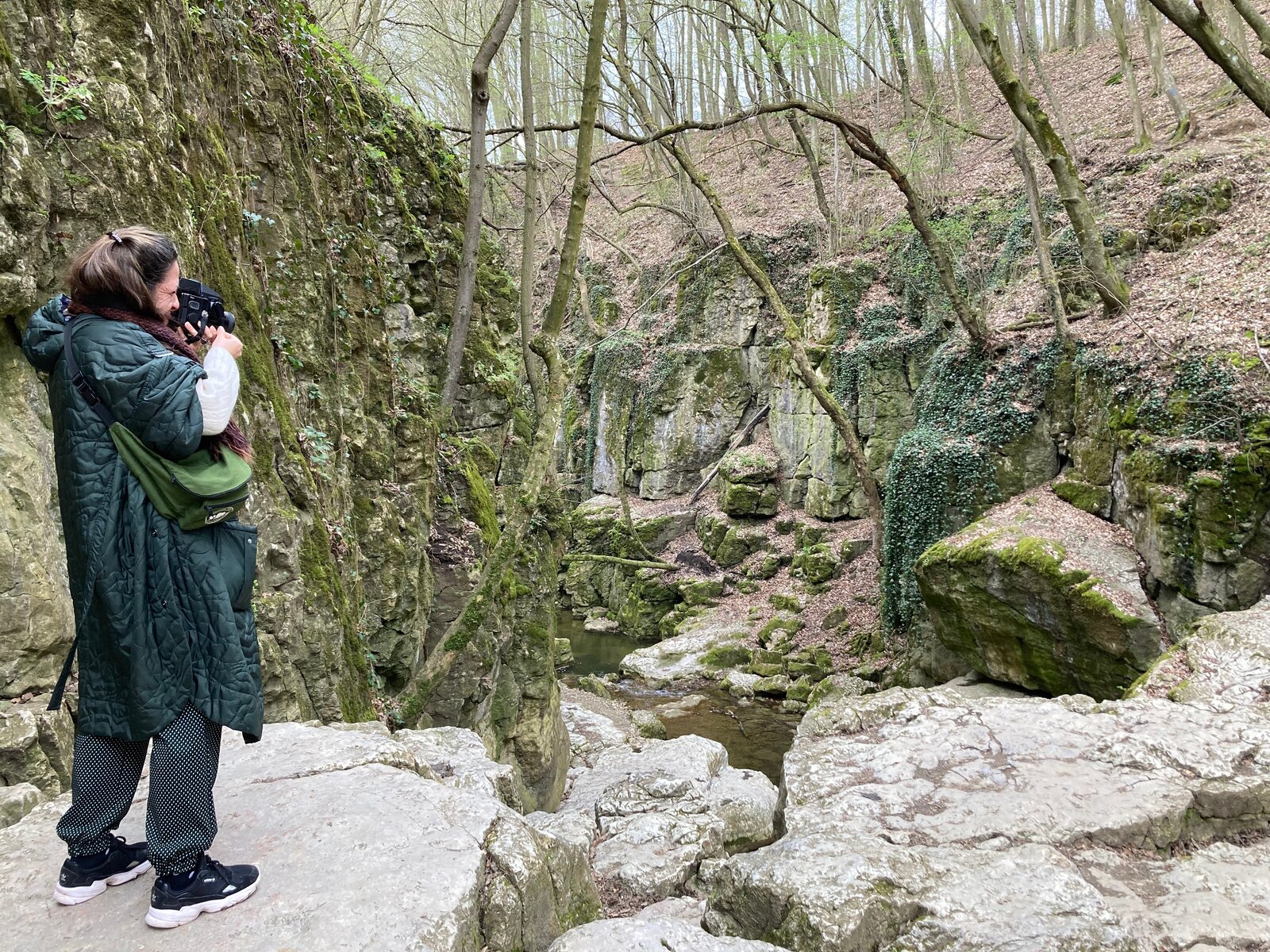 The images and work in the exhibition will be the result of your trips so it is going to be really site-specific.
Absolutely. The main aim of my recent visit was to gather as much material as possible. I shot 26 rolls of medium format film, which is a lot more than I tend to shoot on location, which will form the basis of the work I'll be producing for the exhibition. I really enjoyed my stay and would have happily stayed longer if I had the time. There's so much more to discover and experience, the more I read about the area and its history, the more it makes me want to come back. It's such a magical place and I'm very happy that I got the opportunity to take part in this artist-in-residency programme and spend time in the region.
Have you also visited House of Arts in Veszprém where the exhibition will be held?
Yes, the idea from the beginning was that the exhibition will be site-specific and site-responsive, in that I'll be making work responding to the local landscapes as well as the architecture of the exhibition space at the House of Arts. This is how I tend to work – I'm very interested in responding to the particularities of an exhibition space and its context, the architecture directly informs the construction of the images and the way the work is displayed.
You are going to attend the opening ceremony in June, aren't you?
I plan to be back in Hungary in June to finalize some of the production in Budapest, take part in the installation of the exhibition with the curator and for the opening ceremony on the 29th June, at the House of Arts. Artist talks are planned for the same day as part of the programme of events. I'm really looking forward to it all!